GMP
Good Manufacturing Practices (GMP) are the practices required in order to conform to guidelines of minimum requirements that a manufacturer must meet to assure that the products do not pose any risk to the consumer. Being certified by GMP, Divinity Healthcare and Trojan Pharma Ltd. ensure the safe organic health care and personal care and cosmetic products to our consumers.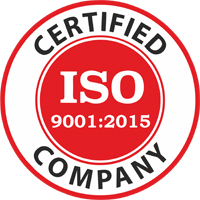 ISO 9001:2015
ISO 9001 certification is to ensure that quality standards are strictly followed and the products are tested for consistent quality. We, at The Trojan Group practice improvement of the quality control standards, so that the end users derive maximum benefits. With emphasize to customer satisfaction we pay attention to even small details in the manufacturing process.


HACCP
HACCP (Hazard Analysis and Critical Control Points) is a preventative food safety management system in which every step in the manufacture, storage and distribution of a food product is analyzed for microbiological, physical and chemical hazards.

HACCP can be critical to your compliance with national or international food safety legislation. It provides a risk management tool that supports other management systems standards across the food industry – such as ISO 22000 Food Safety Management. HACCP outlines good manufacturing processes for all food sectors and can be key to your business when taking part in international trade. It is especially suitable for primary producers, manufacturers, processors and food service operators.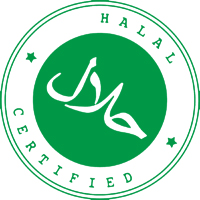 HALAL
The Halal certificate is a document that guarantees that products and services aimed at the Muslim population meet the requirements of Islamic law and therefore are suitable for consumption in both Muslim-majority countries and in Western countries where there are significant population group who practice Islam (France, Germany, United Kingdom, Spain). Halal certification is a process which ensures the features and quality of the products according to the rules established by the Islamic Council that allow the use of the mark Halal. It is mainly applied to meat products and other food products such as milk, canned food and additives. Bison Organics is Halal certified unit.